The best souvenir you can take home after a trip to Lunigiana is most definitely a typical product. Thanks to its location at the borders between three different regions, Lunigiana boasts a unique food heritage that allows you to take a journey through time. Many local products are still produced according to ancient traditions and techniques such as cooking with testi (traditional cast-iron pots) used to cook testaroli (a sort of flatbread, slow food presidium) or torta d'erbi (herb pie), or pieces of terracotta used to cook panigacci (a sort of flatbread). If you are visiting Lunigiana in autumn, you can see chestnuts drying in gradili (traditional drying huts). Once back home, recall all your wonderful memories by savouring the local products of Lunigiana.

So, to continue enjoying Lunigiana even from afar, here are 5 Lunigiana specialties that you can take home or purchase online:
Testarolo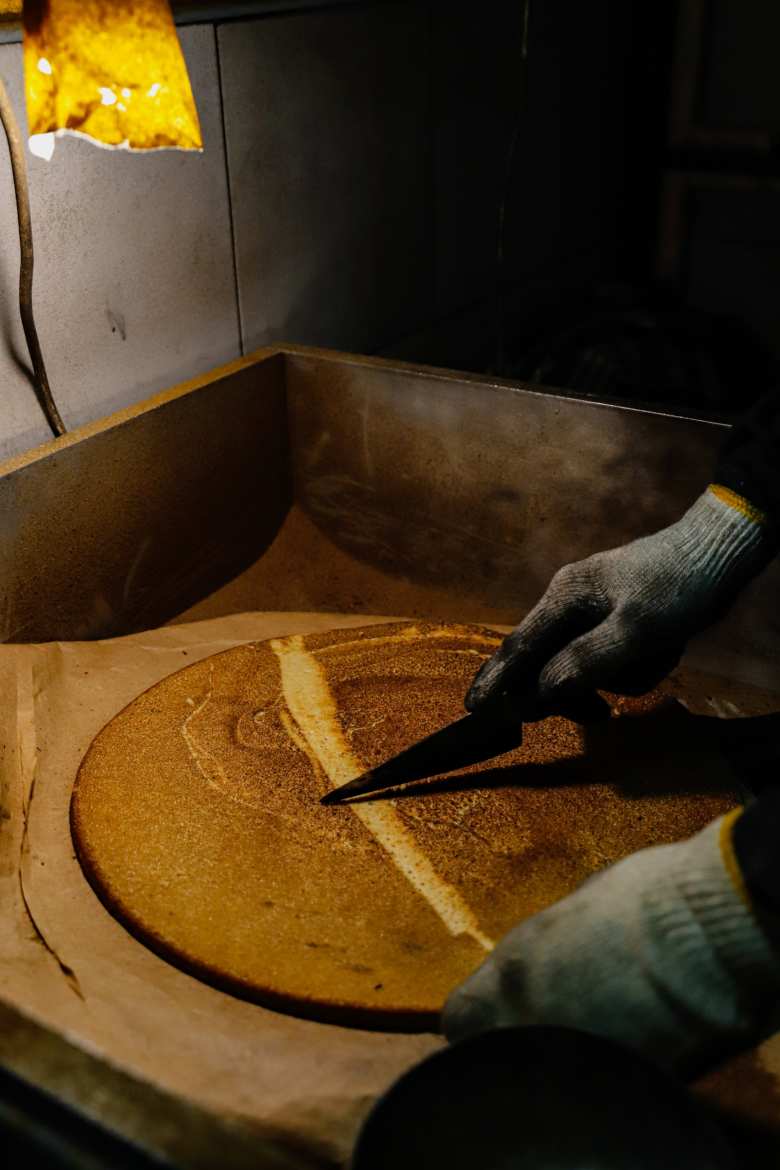 Testarolo - Credit: Lunigiana World
Testarolo can be considered the gastronomic symbol of Lunigiana: a simple recipe of wheat flour and water cooked in the traditional testi (cast-iron pots). Once you obtain this round unleavened bread (approximately 40-45 cm in diameter), you cut it into squares and then immerse them in boiling water for one minute. The result is a first course similar to a pasta dish that you can season with pesto or simply with oil (even better if it's Colline della Lunigiana extra virgin olive oil) and parmesan cheese. Today, many producers sell testaroli online, because they can be well preserved in a vaccum pack, maintaining the classic circular shape.
Panigacci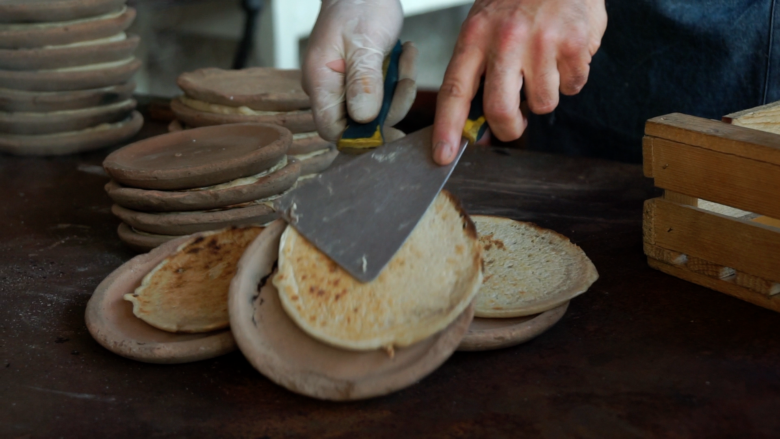 I Panigacci della Lunigiana - Credit: Matteo Dunchi per Ambito Lunigiana
Panigacci are small round flatbreads cooked in terracotta pots called testi and heated on an open fire. Seeing the preparation of this simple but delicious dish is an experience not to be missed! You can either taste them with cold cuts and soft cheese, or boil them and serve them with pesto, oil and parmesan cheese, or mushroom sauce. Panigacci can also be bought vacuum packed online, allowing you to enjoy the atmosphere of a Lunigianese lunch at your own home.
The Chestnut Flour of Lunigiana D.O.P.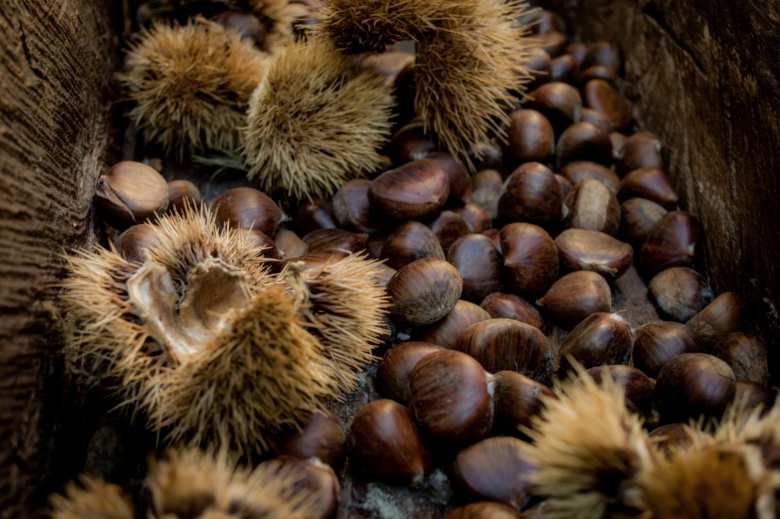 Chestnut - Credit: Lunigiana Marketing & Web
A delicious sweet flour used in everything from appetizers to desserts, chestnut flour is the real queen of every Lunigiana menu. In Lunigiana, the flour prepared according to the traditional method has obtained the D.O.P certification. The best fruits of the chestnut groves of the Tuscan-Emilian Apennines are collected and selected, dried in traditional gradili with local wood and ground using stone. The result is a product with an intense and sweet taste, with which you can prepare sensational pancakes to eat with ricotta, or first courses such as "lasagna bastarde", gnocchi, tagliatelle, or castagnaccio, a tasty dessert made with raisins, pine nuts and rosemary. Ready around the end of November, you can order chestnut flour just in time to enrich your Christmas menu.
Lunigiana Honey P.D.O.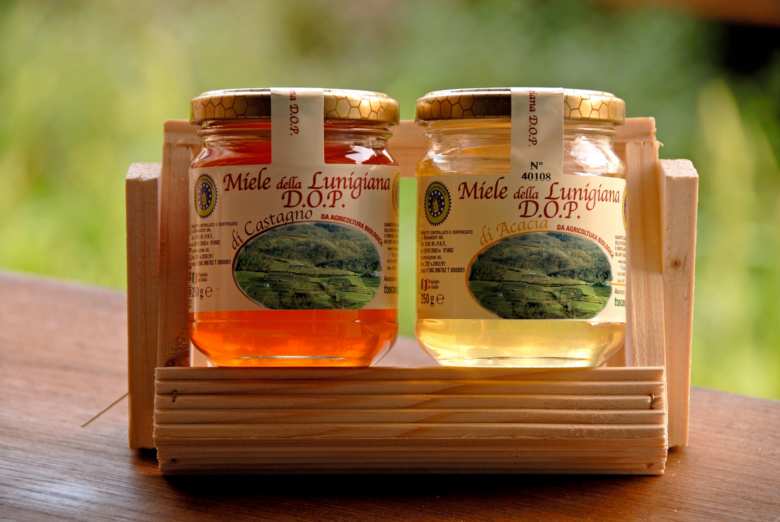 Lunigiana Honey P.D.O. - Credit: Coop. AlterEco
Lunigiana honey has been the first in Italy to receive the certification of DOP (Protected Denomination of Origin) thanks to its natural features resulting from widespread chestnut and acacia woods located in the unpolluted area of Lunigiana.
Tuscany Olio "Colline della Lunigiana" P.G.I.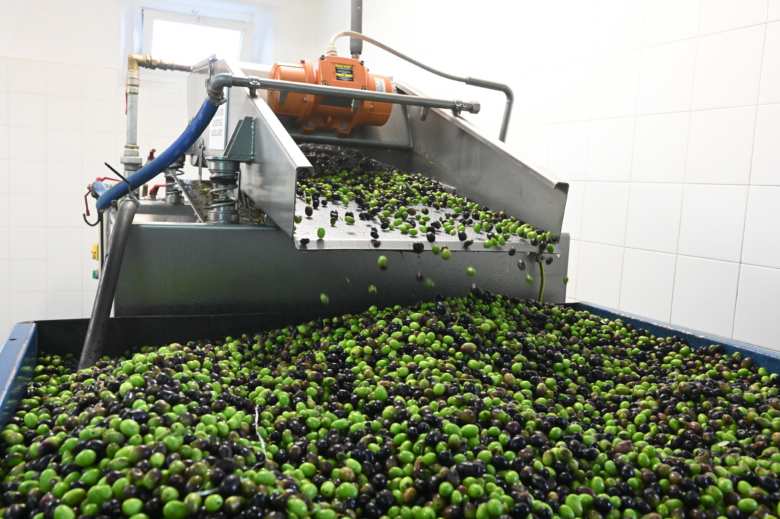 Tuscany Olio "Colline della Lunigiana" P.G.I. - Credit: Matteo Dunchi per Ambito Lunigiana
Among the various typical local products, Lunigiana boasts quality Tuscan extra virgin olive oil I.G.P. which, due to its unique characteristics, is also equipped with a mention of the "Lunigiana hills". In fact, even the variety of plants are typically Tuscan, in particular frantoio and leccino. The quality of the soil and the microclimate make it medium fruity, bitter and spicy, both in terms of smell and taste. Thanks to its balanced taste, it pairs well with all kinds of typical local dishes from testarolo, with its simple and delicate taste, to dishes based on wild boar or venison, and is also excellent for seasoning herbs and wild vegetables. Like chestnut flour, the oil is also ready around the end of November, just in time to give as a gift for Christmas!
These are just some of the products and specialties that you can buy, however, in Lunigiana you will find much more: Marocca di Casola, spongata and amor from Pontremoli, mele rotelle, craft beers and excellent wines!
You can find many of these delicacies on the web page "Enjoy Lunigiana at your home!", created to showcase local producers who offer their products by e-commerce or home delivery. Choose everything you would like to taste and contact the companies directly. Buon appetito with Lunigiana!